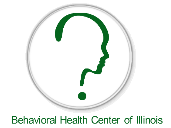 About Dr Arroyo
Dr. Arroyo is a licensed clinical psychologist. His emphasis is on neuropsychological testing and evaluation for school aged children, adolescents, and families in helping support 504 and IEP intervention and accommodations. He can assist with developmental and behavioral issues. Dr. Arroyo's background includes hospitals, community mental health centers, and forensic settings. When providing therapy, he has an eclectic approach leaning on Cognitive-Behavioral, Systemic, Family Dynamic approaches, health and wellness. His areas of clinical focus include diagnostic assessment, therapy with children, and work in forensic settings. Dr. Arroyo is fluent in Spanish.
Dr. Arroyo received his pre-doctoral training working with children and adolescents in residential behavioral settings. He holds a Doctorate of Psychology in Clinical Psychology and a Master of Arts in Clinical Psychology from the Chicago School of Professional Psychology.
He holds a Master of Arts in General Psychology from Concordia University and a Bachelor of Arts in Psychology from the University of Illinois.