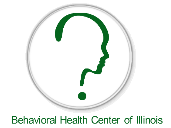 Dr. Bahn is a credentialed Substance Abuse Professional according to the definition set forth in the US DOT Procedures for Transportation Workplace Drug & Alcohol Testing (49 CFR, Part 40).
The Department of Transportation (DOT) regulations-- 49 CFR, Part 40 -- define the Substance Abuse Professional (SAP) as a person who evaluates employees who have violated a DOT drug and alcohol regulation and makes recommendations concerning education, treatment, follow-up testing and aftercare. In order to perform SAP functions, Dr. Bahn had to possess certain qualifications and specific knowledge, receive training and complete continuing education courses every three years to maintain her standing.
The DOT SAP is the "Gatekeeper" for US DOT's return-to-duty process. The regulation 49 CFR, Part 40 oversees six federal transportation administrations:
Federal Motor Carrier Safety Administration (FMCSA)

Federal Railroad Administration (FRA)

Federal Aviation Administration (FAA)

Federal Transit Administration (FTA)

Research and Special Projects Administration (RESPA) (Including Pipeline Facility Employees)

U.S. Coast Guard (USCG)
An initial evaluation is required for positive drug and alcohol tests, a refusal-to-test and most-accident on the return-to-duty process. A face-to-face follow up evaluation is required to determine if the employee is in full compliance with the recommended course of education treatment before returning to safety-sensitive functions.
Kristin Smith and Diana Rapaport are available fpr completion of mandatory DOT SAP required hours to return to work. Please contact the receptionist at the front desk from Monday - Friday 9am to 5pm to schedule required hours.